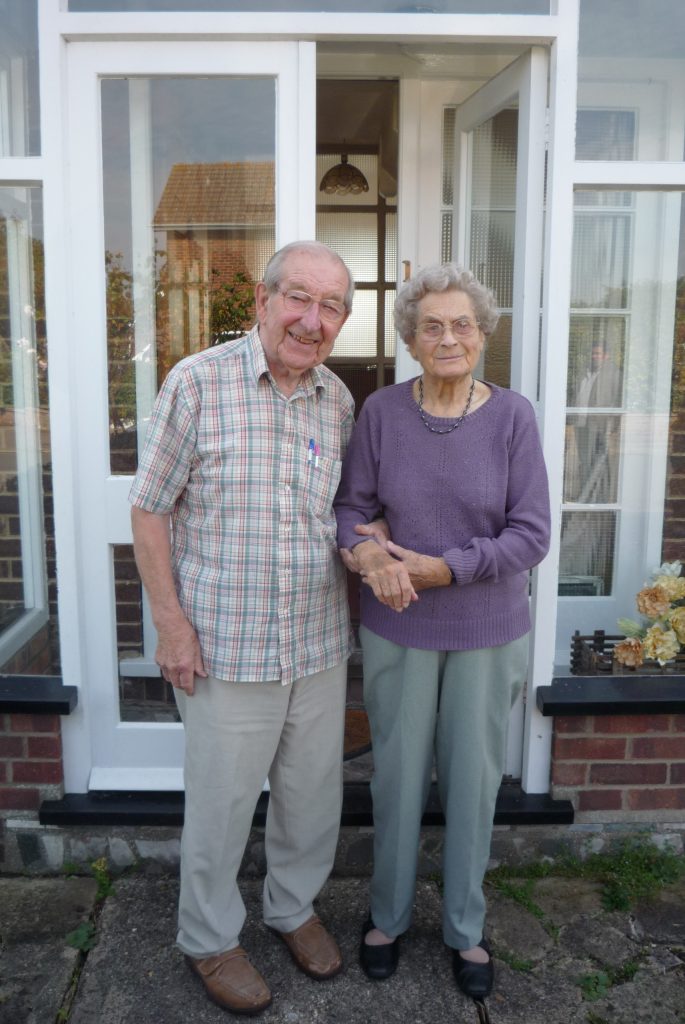 As I was writing a Christmas card for my old friends David and Marjorie Hylton I did an internet search, as I hadn't been in contact for a while. This brought me to the obituary for David Hylton in the Echo.
David Edmund HYLTON Formerly of Leigh on Sea. Passed away peacefully at his home in Bedford on 4th December 2016, aged 93. He taught at King John School for 30 years before retiring and moving to Hawkwell in 1984. David was a committed Christian, devoted to his Family and to each Church he belonged to. He will be missed by all who knew him. Funeral service will take place on Monday 19th December, 12.30pm at Bromham Baptist Church, Bromham, Bedfordshire MK43 8LJ. Family flowers only or donations if desired to Aid 4 Romania, one of David's favourite charities.
So today, at 12:30 (UK) the funeral service will be held at Bromham Baptist Church.